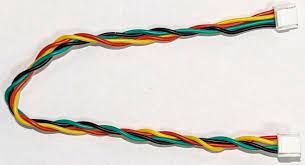 Wire Harness Assembly
A wire harness assembly is a group of electrical conductors, cables, connectors, terminations, sleeves, and other components that enable wires' safe and efficient routing. It may seem like a mouthful, but it's the result of wire harnesses or complex mechanisms that affect the successful operation of an electrical system.
Wire harnesses play a crucial role in the operation of many systems, regardless of whether they are life-saving surgical devices or essential military communications equipment.
Making wire harness assembly
You can make wire harness assembly from the following ingredients.
Wires
Insulation
Cables
1. Wires
Depending on the conductor, a wire can consist of as little as one strand of aluminum or copper. According to the application, different wires are used to assemble wire harnesses.
Custom wire harnesses can perform multiple functions simultaneously by using wire of different gauges. Complex and space-constrained designs are made possible by this level of sophistication. Meridian can extrude cables as small as 34 gauge, a gauge based on the American Wire Gauge (AWG) system.
A fascinating fact is that even bare wires without insulation are considered single conductors and are referred to as "wires" rather than cables.
2. Insulation of wire harness assembly
During the wire harness assembly procedure, the protection of the wire conductor is critical. If anybody wants to make a wire harness assembly, then the following are the factors he should have in mind.
Caustic materials
Other environmental changings.
Moisture
Temperature swings
Good insulation protects the wire harness against all these elements. Mainly, the following insulation materials are used for insulation in wire harness assembly.
Fluorinated Ethylene-Propylene
Polyethene
Thermoplastic Rubber
Nylon
1. Fluorinated Ethylene- Propylene insulation for wire harness
A tetrafluoroethylene and hexafluoropropylene blend is called FEP. Materials made from FEP can be modified after melting. Despite its advantages as an insulator for temperature sensors, this material also has some advantages as a wiring harness. In industrial units, FEP insulates and coats wires and cables. As a dielectric, this material can also be used in coaxial cables. Chemicals are an excellent option for wire insulation in wiring harnesses because of their outstanding resistive properties.
Read more:What Are Transformers? A Detailed Guide About Iron Core Transformer With Its Applications
2. Polythene insulation material for wire harness
It is recommended to use Polyethylene insulated wires in high voltage applications. Polyethylene tolerates a wide range of temperature ranges and exhibits several electrical properties. Insulation materials such as Polyethylene are used in many applications where standard sheathing materials fail. Polyethylene is capable of withstanding freezing conditions as well as boiling conditions.
3. Thermoplastic rubber material for wire harness assembly
Thermoplastic Rubber is the primary material used by custom wiring harness manufacturers. For insulating wires, Thermoplastic Rubber can be improved with a minor investment. Thermoplastic Rubber is an ideal material for industrial applications because of its ease of processing.
4. Polythene material for wire heinous assembly
Polyethylene-insulated wires best serve projects involving high voltage. Due to its electrical properties and resistance to a range of temperatures, Polyethylene is an excellent material for use in harsh environments. It is common for manufacturers to use Polyethylene as an insulation material in various applications where general sheathing materials fail. Withstanding freezing temperatures as well as boiling temperatures, Polyethylene is an excellent material for a variety of applications.
3. Cables
It is important to note that many different standard cable types are used in the industry. Typically, cables consist of a neutral wire, a ground wire, and a live wire. These are then twisted or bonded together using twisting or bonding techniques. Cables typically come with wires insulated in PVC or another type of insulator. It is easier to identify wires when the insulation of the wires is colored.
What is the procedure that is involved in wire harness assembly?
There are typically several steps involved in assembling a wiring harness, regardless of whether there are two or dozens of wires in the harness.
Identifying and cutting wires.
There must be a precise length for the wires in a wiring harness. The significance of this first step in the process cannot be overstated. Every wire is measured, marked, and cut by the assembler.
Diagram of the wiring.
A wiring harness assembler lays out the wires by the wiring harness design. Assemblers may attach cable ties or tape to the wires after they have organized them to hold them in place.
Termination of wires.
Wire termination is a requirement for every wiring harness. Wires are typically connected to connectors by an assembler. The process involves stripping the insulation from the wire, crimping contacts onto it with an automated or handheld crimper, and then inserting the wire into the connector.
Testing of wire harness assembly
After making the wire harness assembly, the next important step is testing the entire manufactured assembly. In the wire harness assembly testing, you will know whether the wire connection is made correctly or not. For testing purposes, there are multiple circuits available in the market. Using these wire harness assembly testers allows you to inspect the connection of wire harness assembly quickly.
FAQs
How does a wiring harness work?
Wire harnesses, also called wiring harnesses, are exterior sheaths used to cover some types of electronic wires. Typically, wiring harnesses are constructed from thermoplastic or thermoset materials to protect the cables from the elements.
How do you refer to the wire harness?
Alternatively referred to as a cable harness or wiring assembly, a wire harness is a collection of cables, wires, or subassemblies intended for transmitting signals.
What is the number of wiring harnesses in a car?
Nearly 40 different harnesses are present in some modern vehicles, each containing approximately 700 connectors and over 3000 wires.
Is it possible for you to repair a wiring harness?
To repair corroded wires, the damaged section of the wire must be cut off. The only clean wire should remain after cutting the wire. Wires that have been cut or have worn insulation can be repaired using a splice kit as long as there is no evidence of corrosion on the wire.
Apart from this, if you are interested to know more about RING WIRED DOORBELL INSTALLATION then visit our HOME IMPROVEMENT category.